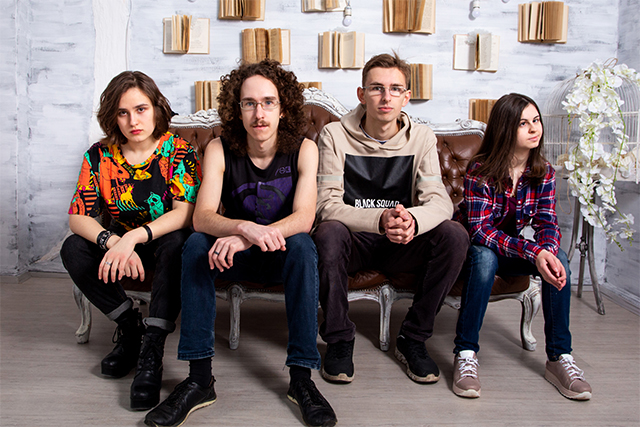 The Streechers is a rock band based in Chernihiv, Ukraine, uniting people of different tastes and occupations. The band's unique style combines art rock with classic British rock, rock'n'roll, progressive, indie, country, and classical music influences, the languages of the lyrics are English, Ukrainian, and even French.
The band consists of:
Aliona Belousova: singer, songwriter, and keyboardist.
Ihor Melikhov: singer, first-half-of-the-song writer, lead guitarist, and engineer.
Alex Mutskiy: singer, second-half-of-the-song writer, rhythm guitarist, bassist, and lawyer.
Mary Slavets: singer, songwriter, keyboardist, and bandura player.
The band was founded back in 2017 by students of Chernihiv Magnet School #1. Up to the end of 2019, they were playing cover songs at school and university, making their first attempts to start recording their own songs. Things changed when in 2020 they started working on their debut album – "Different".
Their debut album "Different" was released on October 1, 2020, being the first commercial record of the band.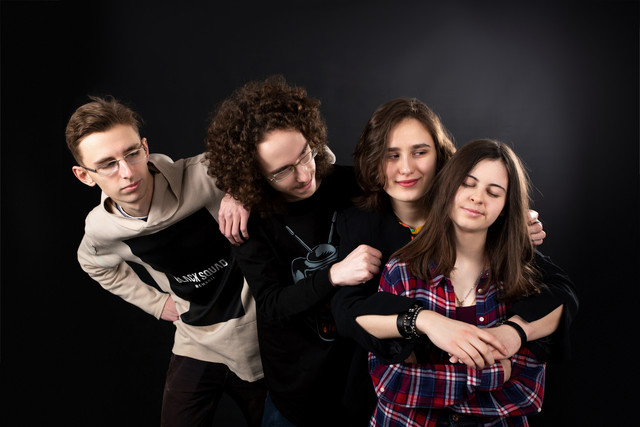 The first single of The Streechers "Space rangers" is dedicated to a future mission of NASA sending humans to Mars. Initially, it was written and recorded in the course of the NASA Spaceapp Challenge (October, 2-4) and on November, 20th, 2020 was officially released on all platforms.
The second single of The Streechers "Sunday Before the Christmas" was recorded with Chernihiv singer Lena Ivanova and was released on December 20, 2020, on all platforms.
On March 5, 2021, The Streechers released the first music video for the "Paintress" song from their debut album "Different", generated with a neural network. This project is the first of a kind in Ukraine and one of the first in the whole world.
On May 7, 2021, The Streechers released their first song in Ukrainian, a lyrical experimental ballad "Дим, я і ти".
The second album of The Streechers "Light it Bright" came out on August 13, 2021. The album is dedicated to the human's inner world and leads listeners through all the anxieties and struggles to a better world to live in.
A Christmas Box called "Change the Rain for Snow" (an EP, actually) was released on December 17, 2021, and contains a new song of the same title, a couple of re-worked songs from the past years, and even an acapella cover of the traditional Scottish song "Auld Lang Syne".
On May 6, 2022, The Streechers released a heroic ballad "Місто Героїв", dedicated to the feats of their home city Chernihiv during the war against Russian occupants. Their follow-up single "Могила москаля" is a satyric song that was written to say thank you to those who protect our country and to warn those who are trying to invade it. The song was released on July 29, 2022.
The Streechers' latest single, "Long Time No See" is an ironic parody of literally any love song. It was originally written as a serious composition but was completely rethought half a decade later and released on February 10, 2023.